A NEW BEGINNING
---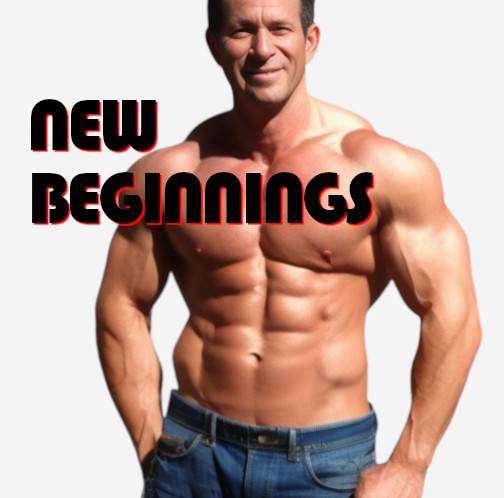 Welcome to the Richard Manley author website!
I'm going to spend some time sharing what I'm up to – new stories, new chapters, and resurrecting some of my old series that I've sadly allowed to fall by the wayside.
Here you will find exciting and captivating gay stories from romance to erotica. Passionate encounters between men that will take your breath away!
I have always been fascinated by the complexities of human relationships, but I especially enjoy how the pretense falls away when men get into a room alone. Straight? Butch? Alpha? Maybe. Sometimes, when no one's watching, some men drop the act and take on a whole other role, a submissive role. And I love telling these naughty little stories, particularly when it happens between straight-acting men, cops, blue-collar workers, businessmen, professors, and neighbors.
My stories delve into themes of power, domination, submission, emerging desires, animal passions, and secret rendezvous, exploring the intricate dynamics of lusty taboo hunger as well as connection.
My stories aren't just just about steamy bedroom scenes (although, trust me, there are plenty of those!). They are also about the journey of discovery, the thrill of forbidden encounters, and the electrifying spark that ignites when two men from different worlds come together with a common desire.
In my stories, you'll meet ruggedly handsome heroes who aren't afraid to show their vulnerable sides. You'll fall in love with strong-willed characters who know what they want and aren't afraid to go after it. And you'll be swept up in the excitement of secret trysts, stolen moments, and forbidden encounters that will leave you panting for more.
But don't just take my word for it. Dive into the stories and experience the homo erotic magic for yourself.
Whether you're a fan of straight men being drawn into gay encounters, daddies, cops, blue collar, younger/older, forbidden, father-in-in laws, or simply great erotic storytelling, I invite you to check out my stories. You will find some samples here as well as links to my books on Amazon.
So, grab a cup of coffee, settle in, and get ready for a wild ride full of passion, excitement, and, above all, hot straight men getting down and dirty.
Welcome to my world, where every page turn is a journey into the unknown, and every kiss is a promise of spunkily ever after.